Elizabeth II
21st April 1926 – Queen Elizabeth II
by our correspondent Arthur Baron von Aktaion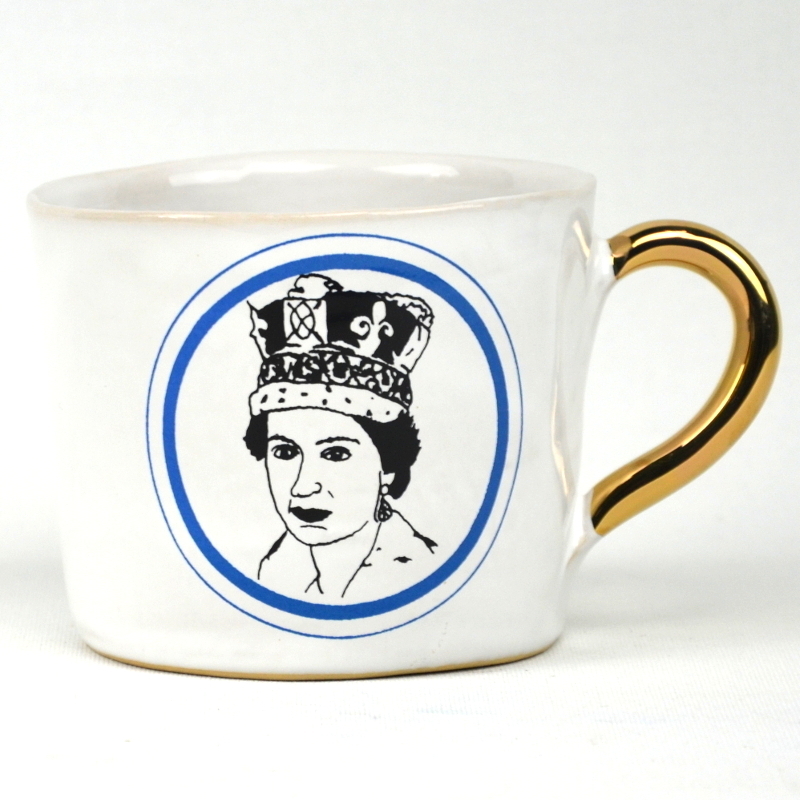 * 21 April 1926 as Elizabeth Alexandra Mary in Mayfair, London
Crowned Queen in 1952 she is the 40th and longest-reigning monarch in British History since William the Conqueror (crowned 1066), being accompanied by 14 British prime ministers (starting with Winston Churchill) and 13 USA-presidents (starting with Harry S. Truman).
She never gives interviews, gets roused every morning by a bagpiper between 7 and 9 am (depending on her wishes) and carries the wonderful title 'Elizabeth the Second, by the Grace of God of the United Kingdom of Great Britain and Northern Ireland, Majesty For her other Realms and Territories, Head of the Commonwealth, Defender of the Faith'.
She neither owes a passport nor a driving licence (both are not necessary being the Queen, travelling and going by car is possible without them), however, owes all dolphins and swans of her kingdom and is the only one allowed to eat the latter. And when she puts aside her cutlery, because she is full, either because she had enough of swan's meat or of a Coronation Chicken, all her dinner guests have to be full up, too, since the banquet is over.
She celebrates her birthday twice a year, on her real day of birth in a rather private setting and in summer (mostly June) flanked by the grand parade 'Trooping the Colour' - set up customarily by King Gearge II since 1748, who didn't want to celebrate his birthday in November because of bad weather.
Hereon a double Happy Birthday, Your Majesty!
Product Information
Each Alice Portrait Cup is made by hand and therefore a unique piece. The colour might vary from the photo. The cup is not suitable for dishwasher and microwace.
Alice medium coffee cup 'Glam'
Art.no.: 1022x.wegg.ElisabethII
Dimension: height 8 cm, diameter 8,5 cm
Material: stoneware, the glaze of the handle is real gold